Decals
How do I apply my decal?
---
You watch this video!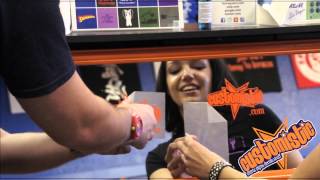 But please remember:

Make sure your surface is CLEAN and DRY

Take your application tape OFF. You think you are protecting your decals by leaving it on? It's going to make them last less time and make them look awful. If you don't take it off and I see your car, I'm taking it off for you. I've done it in parking lots in 4 states, I've done it in traffic and I'll do it again.
---
How do I apply my decal with a "wet application"?
---
The easiest answer to this question is, if you have to ask, don't do it. Wet application takes practice and experience when mixing the soap with water, and most times a wet application is not necessary. If you are intending to use wet application to apply the decal, please let us know because we have 2 different types of application tape, and only one is rated for wet application.

We don't recommend the dishsoap mix ( did it for years, never felt like it was mixed right), we sell application fluid and squeegees for you at the store, which you can find here.

We are working on a wet application video, but in the mean time, watch this one.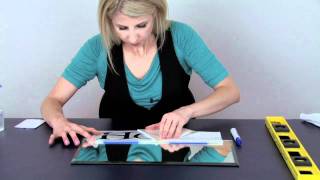 ---
How do I apply my decal with the "tape trick"? (aka dry hinge method)
---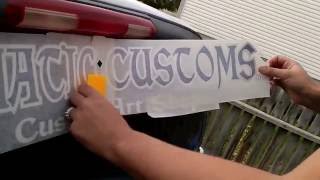 We are going to be making a video about this soon but in the mean time we recommend this video.
---
What the fudge are these bubbles in my decal?
---
There are two types of "bubbles" that can occur when applying a vinyl decal. The first is little tiny bubbles that are caused by dirt, dust or whatever that was still on the surface before you put the decal on. You can avoid this problem by properly cleaning the surface before applying the decal. The second type is an air bubble. Please read our application instructions (and Hot Coffee directions) before applying the decal to reduce the number of bubbles you may get. But air bubbles are almost impossible to avoid for novice decal appliers on large decals. It's ok, most of these bubbles that occur are air bubbles that will go away after a few days of being exposed to the sun. If you are one of them impatient types, you can take a needle and pop them also.
---
Where all can you install these decals?
---
Pretty much any clean, dry, non-pourous service. Or, your ar, your friend's car, someone else's car, your locker, your friend's locker, someone else's locker, doors, trucks, SUVs, electric cars, boats, bikes, motorcycles, bigger boats, helmets, laptops, banners, store windows, your mom's car, computers, tables, signs, picture frames, plaques, shadow boxes, lunch boxes, guitar gases, foot lockers, kids sports gear, tackle boxes, helicopters, aircraft carriers, surfboards, work vans, notebooks, trailers, planners, skateboards or protest signs.
---
How long do I have to wait to wash my car/roll down my window/use my windshield wipers after application of a decal?
---
No time at all!! Mostly, you don't have to wait any time at all. To be safe, we would recommend waiting 3 days to let your new decals get used to its new home. After that, feel free to roll down your window, use your windshield wipers, wash your car, or do whatever other freaky stuff you do when you two are alone.
---
How long do the decals last?
---
Most of our decals are made of 6-year vinyl. Most sign shops carry 2 or 4-year vinyl as stock vinyl, but we carry 6-year vinyl. This means the vinyl will not peel or fade on your car for about 6 years. If the decal is small or has a lot of detail it may not last that long. The thing that holds the decal on the car is the strong adhesive on the backside of the decal, the smaller the decal, the less adhesive is holding it on.
---
How do I remove my old decal?
---
If you have an old decal you are trying to remove, the best way is to take a heat gun or blow dryer to the decal to warm it up and then peel it off. If there is adhesive left over, you can just use some adhesive remover (such as Goo Gone) to remove it. If the surface is painted or finished, you should use a plastic razor (which we sell) for the easiest removal. If the decal is on glass, you can use just a regular razor blade. Be sure to properly clean the surface before you apply new decals.
---
---
Shirts & Shiz
Will my garment shrink?
---
Probably a little bit, just like any other shirt you buy any place else.
---
Do you screen print/air brush/DTG/embroider?
---
What's the difference? We use vinyl and heat press it into the garment. We also do Direct to Garment (DTG) printing. These are the highest quality way of getting garments customized. But there are other ways of doing it, so let's explain. Our Famous T-shirt Vinyl- This is where a one color image is cut out of a roll of vinyl, weeded then pressed onto a garment with a heat press using a ton of pressure. This is truly the best way to customize a t-shirt if you are looking for deep colors and longevity. Vinyl gets ya the whitest whites, the blackest blacks, neon colors and everything in between. It's how we started off with customizing shirts, we carry the best t-shirt vinyl in the biz, and have been doing it the longest. Plus Angie has Aspergers and has tested the crap out of everything and we really just nailed t-shirt vinyl. Direct to Garment or DTG- DTG printing is where the garment is basically placed in a big inkjet printer, and the image is printed directly onto the garment. DTG printing is a fairly new process in the customization world (about 15 years, 10 with white ink), and like all new things, has gotten a bad rep. Most DTG printers utilized today are not very good quality and have many restrictions, such as only being able to use black shirts, or not being able to use dark colored shirts (because of problems with white ink getting clogged in the tubes of the machine). But the DTG process is evolving, and getting better, and we added one of the best machines on the market to our bag of tricks! We can print direct to garment on both white and black shirts and turn it around faster than anyone else in town! Screen Printing- this is the way that most people are familiar with. The ink is applied to the garment through a stencil like application. This is a good process for large runs because the shirt price goes down considerably with the amount of shirts you purchase. This is recommended for huge orders that the quality isn't the main concern, and you are looking for the same design on every shirt. Screen printing, over time, will crack and peel, longevity depending on the printer. You usually have to make a minimum order of at least 50 garments of similar size, and you always have to pay a "screen fee" which usually start at around $40. We do take orders for screen printed shirts (and recommend it for large orders such as charity runs, or give-aways) but we don't recommend it for say, business uniforms, or smaller orders. Tell us what your need is and we will recommend what is best to fulfill it. Air brushing- Air brushing is where the design is hand drawn with a process similar to fine spray painting onto the shirt using a special ink gun. This is an acquired taste as far as desired effect for a custom shirt. Air brushing is recommended for things such as shoes, or other things that are not able to be customized in other ways, but air brushing has a specific look to it. We do not air brush here in this store, but we can recommend a good air brusher if you ask us. Embroidery- Embroidery is where you have the design stitched into the garment. Embroidery is like screen printing, where you are exposed to a "digitizing fee" for what you are getting embroidered. Embroidery is like air brushing, where if that is what you are looking for, then that's the look you are looking for and you can't usually substitute it. We do not currently offer embroidery services. That shit's complicated and not our jam. In the mean-time we can recommend a good embroiderer upon request. If you are comparing stores or kinds of printing, we recommend getting a sample of what you are wanting to see what quality it will be before you buy multiples. And if you ask us for our opinion on what is the best way for you to fulfill your needs, we will always honestly tell you what is the best way for you to go, even if we do have to turn away business. Please contact us with any questions.
---
How do you recommend washing these garments?
---
Manufacturer instructions recommend that you wash the garments inside out, in cold water and dry on medium heat for vinyl printed shirts. For DTG, we recommend waiting at least 24 hours (especially for shirts printed with white ink), before washing. And don't leave it in your washer the first time, dry it immediately.

This all may seem extra, but it's what's recommended. But we all wash our clothes like boys and they last forever. Wash 'em however you want. Just don't over dry them.
---
What sizes so you carry?
---
If you go to any of the garment description pages, the sizes per style of the garment are listed in detail, but for a short answer, we have shirts for newborn babies through 5XLT adults. If you need a larger size, we can special order.
---
What do you have against "ribbed" material?
---
"Ribbed" materials (think a wife-beater tank top) are tricky when it comes to customizing them. The material is specifically made to stretch differently than regular jersey knit material (like a standard t-shirt). There is a top layer and bottom layer and the vinyl (or ink in a screen-printed or DTG printed garment) will be applied to the top layer and leave the bottom layer un-customized. We try to get around this by stretching the garment over the heat press for the best result, but it doesn't always turn out, and doesn't wear very well. With that being said, we have plenty of customers that regularly get ribbed tank tops done and are perfectly happy with the results. We are just sayin…. And just for the record, we aren't a big fan of "baby-ribbed" either. If you being in a ribbed garment for us to customize, you may have to pay an additional fee (of about $1 per garment) because we usually have to press the garment multiple times to make sure the vinyl will stick the right way.
---
Can I just buy the decal and iron it on myself?
---
The vinyl that we use is a very high-quality t-shirt vinyl. It needs a high-pressure heat press with a set temperature to set the design into the fabric. Most importantly, part of why we are so good at what we do is because we have experimented for over a decade with pressures, temperatures, and duration of presses. We can't give that information out or we will lose part of our special powers. So no. Sorry! All graphics are pressed here at the store.
---
How long do these shirts last?
---
Our garments are made by pressing high-quality t-shirt vinyl into the garment with a heat press or Direct to Garment printing. This allows us the ability to do just one shirt or many. This is also the highest quality way t-shirts can be customized because the print is the sharpest and looks the best the longest out of all the ways to get shirts customized. Our shirts (when taken care of properly- see washing directions) will last longer than anything that is in your closet right now, and the vinyl will probably last longer than the shirt itself. We also Direct to Garment print and have one of the best machines in the industry. This provides the best quality ink prints on shirts that will last hella long. If you would like to see examples, we have a set of shirts in the store we can show you to see how it looks right after printing, and how it looks after 20 washes. Yeah, we washed them twenty times. Just for you!
---
---
General
What kind of image do you need for me to get it printed?
---
If you have it electronically: a VECTOR or the highest resolution of whatever you have is best. If you don't know what that means, any file that you can't open or ends in .ai, .eps, .pdf is usually best. Transparent backgrounds are best. If in doubt, just email us your image at orders@customistic.com If you don't have it electronically: Bring us the largest image you can. Electronic is best but we take people's favorite t-shirts from 20 years ago and copy those all the times.

In summary, bring us whatever you have and we will see what we can do. Chances are we have done more with less than whatever you bring us. It's kinda our thing.
---
How long do I have to pick up my order after it's done?
---
We are open from 10am-7pm every day but Sunday.
Are you one of our few weirdo customers that order, pay for things, and never return, (after 60 days)?
Your garment will join the ranks of the display garments on our wall or will be donated to Project 150!
Abandoned shirts sitting ready for pickup in their little bags on the pickup shelf are lonely and depressing. If you decide to pick up your garment more than 60 days after we finish it for you, you will have to buy a new one. No exceptions, no discounts. Just understanding smiles.
---
How are you different from other custom shirt or sign shops?
---
First, and foremost, we are WAY more awesome. When you call, you speak to a real person. When you email, you get a quick response. We keep extended hours (and are open Saturday and most federal holidays) and that makes us work around your schedule, not vice-versa. We offer everything we have been asked for more than 3 times, and are always adding new things to the mix. We offer BETTER PRODUCTS, the FASTEST and for a BETTER PRICE. We do not spam or sell your information (unless you are into that sort of thing). If something looks stupid, shop rules is that we (nicely) tell you it looks stupid 3 times before you are on your own. We are super friendly and very creative and VERY into local causes (like music, activism and business). For more information on this see our Culture or About Us pages. But mostly, other shops are in this business to make money. We are in this business to make t-shirts and signs that make our community (or yours) a better place. <3
---
Can you do pictures of people (or detailed pictures)?
---
YES!!! We have a Direct to Garment printer and a vinyl plotter and can do any sort of customization you need on any color shirt you want! If you are wanting a photograph on a shirt, we would suggest either purchasing a stock shirt from us or bringing in something made with 100% cotton. If your shirt is anything but, we have some samples to show you how it will look after 20 washes so you can decide what is right for you. We can do pictures on just about any item unless it's something we can only make with car vinyl (banners, license plate frames, etc).
---
Do you ship to APO's?
---
Hells to the yeah. Our favorite customers are active duty military. We ship to APOs once a week so allow a little longer for the box to get there, but you have your 15% Active Duty military discount to keep you warm until you get your crapolla.
---
Will you print anything? What about profanity?
---
The standard answer to this question when you ask us in the store is, "Yes, we will print anything except hate speech." While we respect your definition of hate speech, when controversial designs are requested, it comes down to the owner's discretion- which she does not take lightly. What we consider hate speech is on a continuous sliding scale. She generally turns down two sales a year due to these standards. The questions asked are:
Would the average person be extremely offended by this t-shirt?

Does this shirt contain elements generally considered to be representative of an oppressive group?

What is the intention of this graphic and the person wearing it?

Does this make our community better or worse?
For background, the owner is a Marine who got out and made a hard left in her ideological views. But she tried to be as fair as possible. In 2016 we made Hillary and Trump shirts (as long as they were not offensive), but mostly made hundreds of Bernie ones. Examples of shirts we have refused to print:
Shirts plainly supporting nazi idealism
Shirts with the iron cross or any other nazi related iconography
Anything anti-Muslim
Shirts that are just meant to hurt someone's feelings
Shirts that are discouraging to the LGBTQ+ community
Shirts supporting removing the woman's right to choose, with graphic photography and offensive views.
We also won't print anything with the Confederate flag on it unless you can tell us the years of the Civil War without consulting google. And before you go off on the First Amendment, we are a shirt store, not a branch of the government. We can, and will, turn down any sales we don't feel comfortable putting into our community. We are prevented from printing anything that is copyrighted unless it's for personal use (you are just buying it for yourself, not to sell). Overall, we want our shirts to spread joy, community, and the betterment of all. But profanity is also fun, and funny shirts are the best ones to make.
---
Who is responsible for mistakes made on completed orders?
---
Ok, it's time to get serious folks. LISTEN LINDA, LIIIISTEN.
There are three types of mistakes made in the store:
T-shirt ninja fairies flub up because they were working really fast and just completely made a boo-boo.
Machines eff up or your garment isn't suitable for customization causing unexpected results.
Clients don't catch a mistake when they are asked to look at and approve a proof of their design.
~~If #1 or #2 happens, if you purchase our garment, we just pull another one off the shelf and remake it. ~~If #1 or #2 happens and you brought in your own garments, you have signed a waiver about this and it is your responsibility to bring in another garment to print at our cost or purchase one of our garments to reprint. For more information on this policy, please see our " Own Garment Waiver".


~~There is a third type of mistake made which we truly hate the most. These are the mistakes that are the responsibility of our clients.
~~When we are taking an order in person, the VERY LAST step we do before we ring you up is stand up, show you the screen and say "Is everything spelled right? Is the grammar correct? Are all the colors right? Is this how this is supposed to look?" (or something along those lines). This is our proofing process. It is YOUR responsibility to check and make sure your order is correct. Anything that happens before this is your responsibility. ~~If you are an online order, we print exactly what you send to us, spelling errors or not. If you have us design something, we will email you a proof (after payment). Once you approve that, that responsibility is yours.
🎵 It's YOUR Fault 🎵 ~~It doesn't matter if you emailed in the text, or wrote it down, or if we copied it off a business card. If it's not spelled right and you approve it, that is YOUR responsibility. Errors can happen at any point in the designing process and the design that you approve at that moment is whatever is getting printed on the shirts. ~~Have you ever looked at a word so long it doesn't look like it's spelled correctly anymore? That's how graphic designer's minds work. They are looking for the over aesthetic of the artwork they are preparing, and after looking at any design for 5 minutes or longer, it's impossible to rely on us to proofread your image.
~~Not to mention, it's WAY easier for a client to recognize mistakes on names and phone numbers than it is for us. They are your names and phone numbers! 🎵 We ain't alone…. 🎵 ~~This is an INDUSTRY WIDE practice. This is not just our print shop. Here are some examples of other business's policies. Quality Logo Products Proof Policy Elect Graphics and Printing Printer's Handbook First In Print Proof Policy ~~We do feel really bad for you, but this is honestly just not our mistake. We can't take that responsibility. We are taking 20 orders a day, and juggling manufacturing on 40 orders a day. You are placing one order and are much more familiar with your order than we are.
~~If this is not something you are ok with, we invite you to find another print shop. Please let us know if you find another one with a different policy. 🎵 But staaaaay, just a little bit longer.🎵

To be clear, you are 100% responsible for any spelling, gramatical, color, or any other issue that is printed on the shirts. We showed it to ya before you paid and you approved it.

~~And once you give your design your blessings, we group together and save your image so it's not changed again. There is NO reason why we would change your design, spelling or anything else once you leave. That would only cause continuous problems for us. We invite all clients to take a picture of their proof with their phones to keep us all above board! We are not mean little t-shirt gremlins just ruining your shirts on purpose, we promise.
Ok, is the lecture over? Because we hate being serious. It's hella a downer. Can we go back to just talking about pretty, magical t-shirts now?
---
I don't see what I want, what should I do?
---
Garments: If we don't have the style garment you are looking for, we can special order anything from our catalogs (if you are ordering at least 10 items) or you can find what you are looking for and bring it in. If you are bringing in your own garment, please check here first. Vinyl Substrates: If you need a street sign, or a custom sized banner or something to that effect, we can order it. Vinyl substrate orders need a week's notice because they ship from Texas. Colors of vinyl: If you need a different color of vinyl (for clothes or cars) we need 3 days notice for clothes, and a week notice for cars. If it is a funky color we will never sell again, we will charge you for the full roll of vinyl (which we will quote you upon request).
---
How long do you save designs in your computer?
---
Seriously, we save EVERYTHING that gets made in the computer, and it will never be deleted. With the exception of three months in the summer of 2016 where we suspiciously had a Cloud Crash while Angie was in Philadelphia fighting for our freedom, and a few days that just accidentally get deleted here and there, we keep it all. We take your digits so we can save your design in the computer under your cell phone number. That way if you ever want to get that same design, we have it saved and ready to go.
---
How long does it take to make something?
---
Only 20 minutes per item. If you order 5 or more shirts, we ask for you to come back the next day. If you order 20 or more items, we ask you to give us a week. With that being said, we have pressed 50 shirts in 2.5 hours before and if the need is immediate, we can make that happen (with an additional "magic t-shirt" fee of course). We also ask for an hour on the banners. The real question is when is the latest you can pick it up?!
---
How long have you been doing this? Why are you experts?
---
Complicated question. For the full break down, go to our About Us. Short answer, we have been doing vinyl decals for cars (and operating as a full sign shop) since early 2002. We have been customizing t-shirts since January of 2007 (and are valued in industry forums as experts because of all of the tools we have created to perfect the t-shirt making process) and we have been operating in Las Vegas since October of 2007. We are certified PPAI Master Decorators, Veteran Small Business Owner of the Year, have won Best of Las Vegas (Review-Journal) in two categories, PPAI Safety Aware, KultureCity Sensory Aware and is a Green Belt in Marine Corps Martial Arts. For more information on press and awards, please visit here. By "we" we mean Angie. She has been doing this forever, but has also created this ridiculous store and been refining it over and over and over throughout the years to come up with more perfect policies, procedures and practices to mobilize and motivate all her t-shirt ninja fairies, grasshoppers and boot camps to get you the best looking stuff as quick as we possibly can. We are constantly hiring new talent who brings new ideas into the store and we love change even just the smallest thing every day to make our clients' experiences just that much better. Most T-shirt ninja fairies work as bootcamps (newbies who specialize in folding shirts, weeding vinyl, chores, doing errands) or grasshoppers (those who print, plot, keep track of what is due next, delegate to bootcamps and make sure your order is done on time) for about six months before they start designing at the computers. We take that job pretty seriously and they only get to learn how to do it if they have mastered the other skills. Then we have our T-shirt Ninja Fairy Yodas. Those are the ones that have been designing for at least two years. We currently have three of those.
---
Do you give refunds?
---
No, we don't. It says very clearly on each computer that once you place an order, that is it. We have the fastest turnaround in the universe and get to work on an order as soon as it's placed. The majority of the work is done on the front end of the sale. Meaning, by the time we get to payment, we have already done all the most expensive work for us. We can not refund a sale after it has been placed. We used to accept changes after purchase but we found that problematic and changed our policy on this about 8 years ago. It is not our fault if your plans changed, the event got canceled, you couldn't pick up the shirts before your party, the event got rained out, you spelled something correctly or any other reason. Once an order is placed, that is it. No exceptions. Thank you for understanding.

[[[As a separate aside- with all the industry scams going on, this also applies to any payments for large quantities of blank shirts. If you place an order for 1000 blank shirts (or really any large quantitiy of blank shirts), if that order gets to payment, you need to provide a shipping address at the time of paypal purchase, and we will ONLY ship to that address, in accordance with paypal rules. We will not issue a refund on this order for any reason whatsoever. It takes an incredible amount of labor to source these orders and half of that labor is done before we even get payment.

We wait a week to order in the shirts for these types of orders. So your shirts will begin shipping one week after purchase.

Our name is "Customistic" and paypal specifically has a policy about customized merchandise. We have not lost a paypal fight against a fradulent dispute yet because the word "custom" is literally in the name of the business. And no, it does not matter that we are not being asked to decorate those shirts- they will not refund you. So move along on your scam selves. ]]]

---
---
Signs & Decals
How do I take care of my banner?
---
Banners should be rolled loosely around the tube we provide you with, with the graphics OUT. Like Ace Ventura, LACES OUT, only for banners.
Trust us, rolling the banner up with the graphics inside will create tunnels in the vinyl. Also, DO NOT FOLD YOUR BANNER, and do not leave in your car if you can avoid it. Our banners are super amazing and will last for years and years if you just take good care of them.
---
How do I take care of my magnet set for my car?
---
How do you do it? YA READ THIS.


---
---
Life Questions
---